History
SSC is a professional service corporation founded in 1981. SSC's mission is to improve our client's business by providing top level software and firmware design and development services in a timely and cost effective fashion. During the 20 years since its inception, SSC has served large and small clients alike. Each client is treated like a partner since our success is directly tied to our client's success.
Over the last 20 years, SSC has performed a wide variety of services including low level BIOS and driver development, satellite communications firmware development, as well as high level tax processing software, process control, motion control, and tools development. It is likely that SSC has direct experience that will assist us in solving your problems. It is also likely that you're familiar with some of our past projects.
SSC has three senior partners. Each of the partners has in excess of 20 years experience in the micro-computer field. In fact, each of the partners was involved with the development of an operating system for the original IBM PC back in 1980. This experience in operating systems development has served SSC's clients well. The ability to understand and use system level functions continues to allows us to design applications and servers more efficiently.
Each partner has earned the right to represent SSC, to find and accept new clients, and to serve them individually or in conjunction with the programming staff. This means our clients develop rapport, trust and understanding with one of the SSC principals. Such close relationships assure that your work will not be shuffled off to someone who does not share an appreciation for your business. Partners earn the right to join and represent the firm only after they have demonstrated, as associates, that they work to the highest standards in the industry.
Each programmer on the staff has at least 15 years programming experience. Restricting the staff to senior programmers insures that the development cycle will be as efficient and short as possible. SSC clients enjoy rapid results.

Principals
Software Systems Consulting appreciates that we are the sum of the expertise and abilities of our staff. We have grown slowly for over twenty years because we are particular about the firm's principals. Each principal in the firm has exceptional technical skills coupled with business and management expertise. Together we offer over 65 years of experience in a business that is just over 30 years old. This sort of ground floor participation on the part of our staff makes us better able to help you address your computer challenges.

John E. Hoot
Systems Design
Language Design
Electronic Design
Image Processing
Graphics
Signal Processing
Embedded Firmware
Telecommunications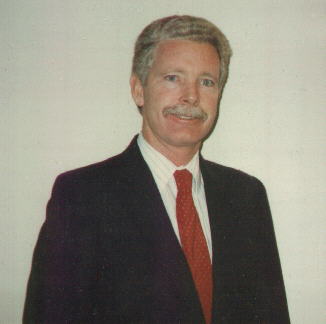 David F. Pekin
Automation
Data Acquisition and Analysis
Process Control Systems
Motion Control
Applications Design
Applications Programming
Intelligent Device Drivers
Telecommunications
Microcomputer Training

Jeffrey J. Rucker
Systems Programming
Windows GUI Development
VC++/MFC Programming
Process Control
Motion Control
Language Design
Telecommunications
Applications Programming
Printer Firmware
Embedded Applications